Don't Just Take Our Word For it! Here's What Our Customers Think:
"The Mugs by KaMojo are absolutely beautiful. The design is awesome and has so much detail in it. There are flowers and filigree in the design that give it such a unique look…. " - Amy

"10 STAR ALERT! I don't give out 10 stars lightly! These are beyond gorgeous 100% Pure Copper mugs! These Moscow Mule Mugs are unlike any mugs you have ever seen! Absolutely elegant and the most beautiful ever!! " - Dianne

"I mean just look at these… aren't they gorgeous?! I'm so used to seeing the plain ol' hammered or smooth copper mugs – I never realized there were such pretty ones out there! These Kajamo Mule mugs are 100% copper just like the mugs you know and love, but they have an eye-catching design " - Meghan
---
---
Premium Copper Exclusives by Kamojo
---
---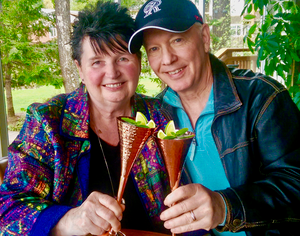 Want to Win Cool Prizes?
#KAMOJO
Take a selfie with our product and email it to admin@kamojo.com to win!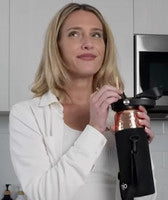 ---